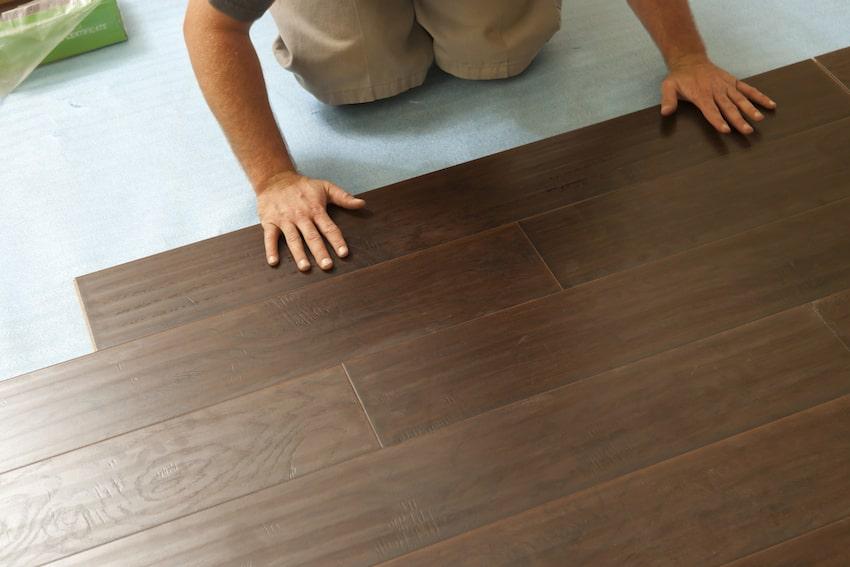 Chandler Laminate and Linoleum Flooring
If you're looking for a strong, easy-to-maintain floor covering that works in any room, consider a new laminate or linoleum floor installed by the flooring pros at Home Solutionz! Our licensed and insured flooring contractors have the knowledge, skill, and experience to handle nearly any size laminate or linoleum installation from small kitchens to whole home renovations.
Professional Laminate Floor Installation
Laminate floors are available in many different styles made to look just like nearly any other hard-surface floor. Most commonly, laminate floors are designed to mimic hardwood, stone, ceramic tile, and more. Laminate is made up of four distinct layers, keeping it strong, stable, and even moisture resistant. As a result, they make an excellent choice for high traffic areas such as entryways or hallways as well as high moisture areas like kitchens and bathrooms.
At Home Solutionz, we have access to thousands of styles, finishes, and colors to complete any new renovation. Our expert laminate installers will help you choose the right look, design, and type of laminate to best fit your needs and finish it all up with our installation services. Best of all, we back all of our laminate installations with labor warranties.
Top Quality Linoleum Floor Installation
Similarly to laminate flooring, linoleum is available in a variety of finishes and styles to help complement any home decor. It also shares other key benefits of laminate such as durability, water resistance, and easy maintenance. Unlike laminate, however, linoleum is made from all natural products like sawdust or linseed oil and look similar to vinyl versus the wood-look you might commonly see with laminate.
When you use Home Solutionz for your new linoleum floor installation, you can rest easy knowing you'll always be working with industry experts. Our linoleum installation team undergoes thorough training to install all varieties of linoleum from sheet linoleum to click-and-lock tiles and planks.
No matter the size of your project, we are your Chandler laminate and linoleum installation experts so call us today at (Sorry, we are unavailable) to schedule a free consultation.